What is a Combination Mattress?
With so many different styles and types of mattresses these days, it can be hard to understand which mattress would be most suitable for you! One of the styles rising in popularity is the combination mattress. We get a lot of messages from customers asking us what makes this mattress type so special. We decided to make this blog post explaining what combination mattresses are and what you should be looking for if you plan to buy one.
Also known as a hybrid, a combination mattress is a multi-layered mattress that combines both springs and foam layers for the best comfort and support. If you love the bounce and support of a pocket sprung mattress but really enjoy the comfort of foam, then a combination mattress is a fantastic option to consider.
There are many benefits to a hybrid/combination mattress. Besides the comfort and support they offer, as well as the pressure relief,
we have listed some more of their benefits below:
1. Comfy And Cosy
Combination mattresses are one of the comfiest mattresses around! With the foam layer (which can be memory foam, cooling gel or latex), it will contour to the shape of your body and give your mattress that soothing feel. Combine this with the supportive pocket spring beneath that foam layer, your mattress will have a further plush and luxurious feel to it! Due to these being both a combination of foam and pocket springs, it means that there is better pressure relief, soothing any aches, pains and general discomfort.
2. Firm or Not Firm
As these are highly versatile mattresses, they are available in all sorts of firmness. The firmness you need will depend on what type of sleeper you are. You can read all about the different types of firmness in our guide here.
3. Cool and Refreshed
Most if not many of the hybrid/combination mattresses include built-in cooling technology. If you get quite warm when you sleep, then this style of mattress will be like your knight in shining armour! A good combation mattress should have a range of temperature-regulating features (breathable covers, cooling gel etc.) to keep you cool and refreshed!
If you have trouble staying cool in bed, read out Bedtime story on how to sleep in the heat.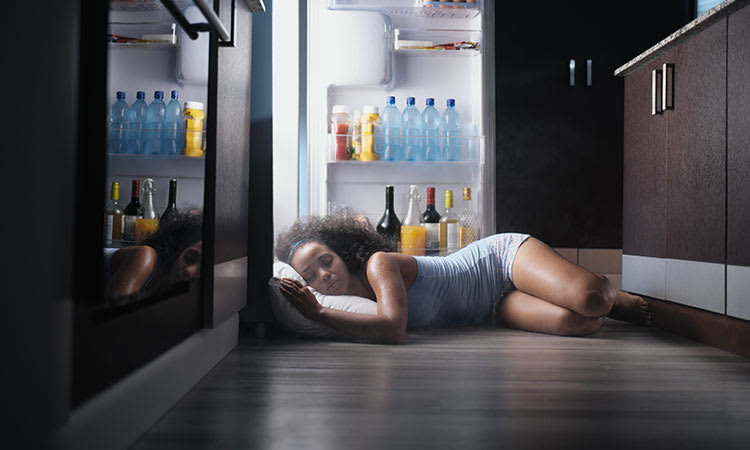 4. Sleep however you want!
We all sleep in different positions (read our blog about it here). Whether that is on your back, side or front, the combination mattress is ideal for any sleeping position. The top foam layer has a cushion-like effect which provides comfort and support for your hips and shoulders if you sleep on your side, and the pocket springs help ease you into a night's sleep in any sleeping position you may be in.
If you are a light sleeper or toss and turn throughout the night, then a combination/hybrid mattress provides a less disruptive sleep due to the magic of the pocket springs, as they are independent of their movement. This means that the other springs won't move because each one is designed to react to the specific movement, weight and pressure applied to it. This is especially helpful if your other half is still asleep, as it means they won't be disturbed.
5. No additional chores!
These styles of mattresses are easy to care for and much easier to keep in great condition! As most of them are single-sided, you don't need to flip them over, and they often include a removable or a washable cover, making it easier to wash and clean, leaving your mattress feeling fresh. To double ensure the protection of your combination mattress, you can also cover it with a mattress protector to protect it from spillages or stains (you can view our mattress protectors here).
Most of these mattresses are also vegan-friendly and chemical treatment free! Meaning that your mattress is both kinder to you and kinder to the planet.
Which Combination Mattresses are the best to buy?
We do have a range of Combination mattresses available at Bedtime, which you can view here.
If you want to know the best of the bunch, here are our TOP 3 COMBINATION MATTRESSES:
1. Relax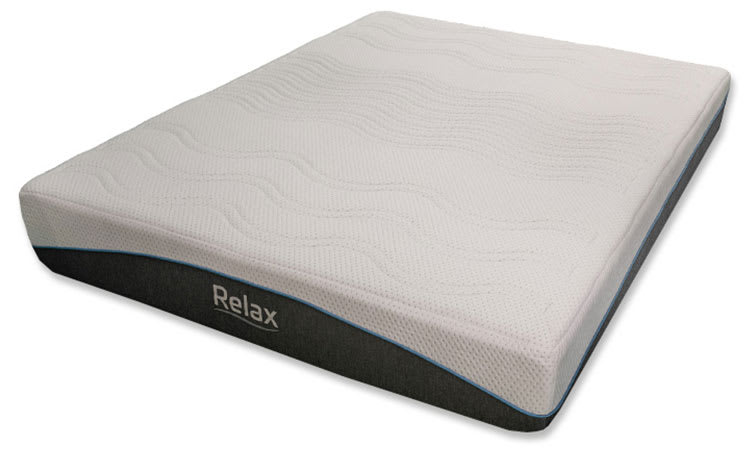 Relax and drift effortlessly off to sleep… As part of our Exclusive Rejuvenate Collection, the Relax mattress will give you a great relaxing night's sleep. The luxurious cover has gel-infused memory foam quilted into it. This will keep you cool as well as offer pressure relief. Layered with foam, the pocket springs offer great support and contour to the shape of your body.

(Our customers have scored this mattress 5/5 on Feefo)
2. Pure Comfort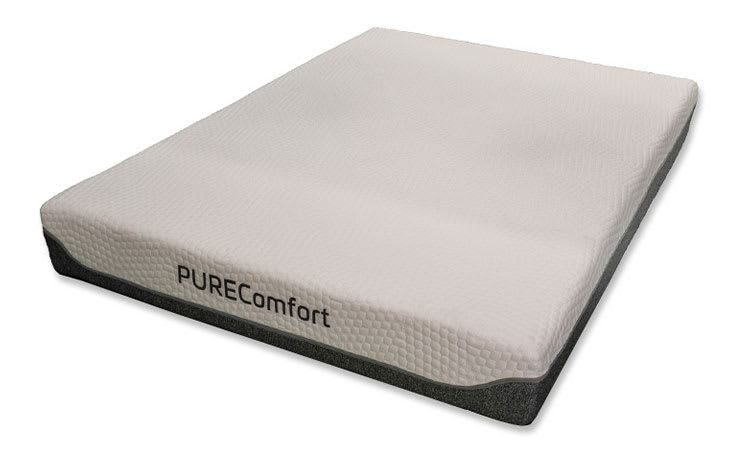 The Pure Comfort mattress will give you just that – Pure Comfort! Along with 1000 individual pocket springs, this mattress has a relaxing layer of memory foam to give your body even support. The memory foam offers your body pressure relief and comfort. With the reinforced edges, you can sleep at the edge of the mattress and still be fully supported, meaning you will have a more restful night's sleep—all in all, great value for money.

(Our customers have scored this mattress 5/5 on Feefo)
3. Revive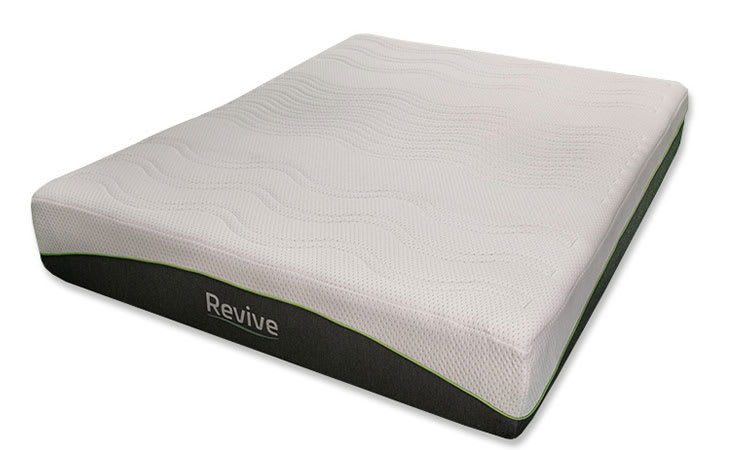 Ready to wake up Revived? Loaded with 3000 individual pocket springs which work independently support to your body. Gel-infused memory foam contours to the shape of your body, eliminating pressure points to create better blood flow circulation, eliminating your need to move or readjust your sleeping position. Gel-infused memory foam keeps your body temperature regulated, so no heating up or cooling down. The airflow border allows improved air circulation, which helps enhance the comfort and performance of the mattress. Unique foam-encased support system gives complete edge to edge support, increasing your sleeping space by 25%. All wrapped in a super soft knit quilted cover which also has gel-infused memory foam stitched in, so you feel pure luxury straight away.
A truly sumptuous mattress – go on, Revive yourself

(Our customers have scored this mattress 4/5 on Feefo)
Bedtime; helping you find your ideal combination mattress
All of our combination mattresses are in stock and available for quick delivery! You can find out more about our delivery options here.
And if you want to compare different mattress types, you can shop our entire mattress range here.