Read all about the opening of the first ever bedtime store, based in Riverside Regional Centre in Coleraine.
On the 21st May 2021 we opened the first ever Bedtime store in Northern Ireland. Based in Riverside Regional Centre in Coleraine,
the 10,000 sq ft extension was added to our already existing Sofatime branch.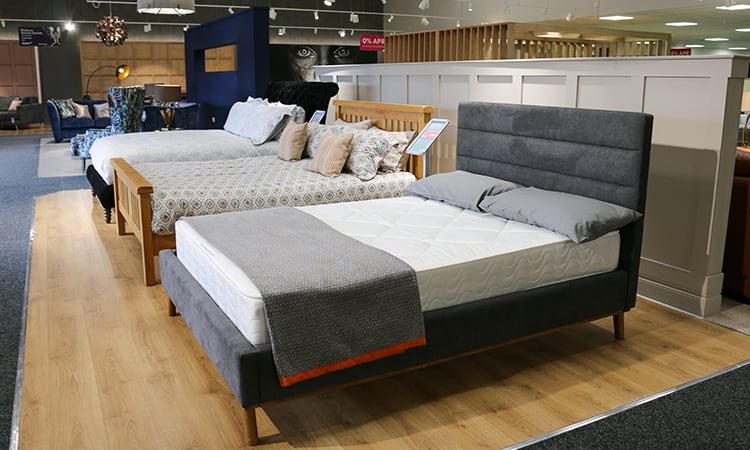 Filled with a large variety and choices of beds, mattresses and headboards, the newly opened section boasts bright colours, fantastic products
and a little bit of something for every customer. With plenty of products in stock and with fast and FREE Delivery available our shoppers are spoilt for choice!
Here are some fantastic reasons to shop in Bedtime Coleraine:
Fast & FREE delivery… 1000s of product are held in stock, ready to be delivered from our Belfast distribution hub directly to your home
Best Product… sourced from only the best Irish, English & global manufacturers, our products are super comfy and built to last
LOWEST prices guaranteed… in the unlikely event of you finding the same product in Ireland at a lower price, we'll refund the difference plus £20
Buy with Confidence… with more than 50 years combined industry experience, the Bedtime team is highly skilled
We're local… our main office & distribution hub is based in Belfast
Meet The Coleraine Team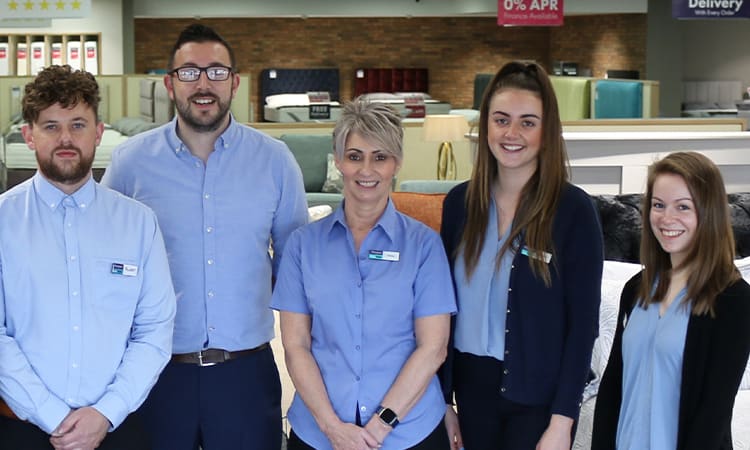 The fantastic team at Coleraine are more than capable and willing to help your find your perfect purchase, assist you with
any queries or questions and though we cannot provide you with a refreshment at this time we can provide you with a warm welcome and a smile.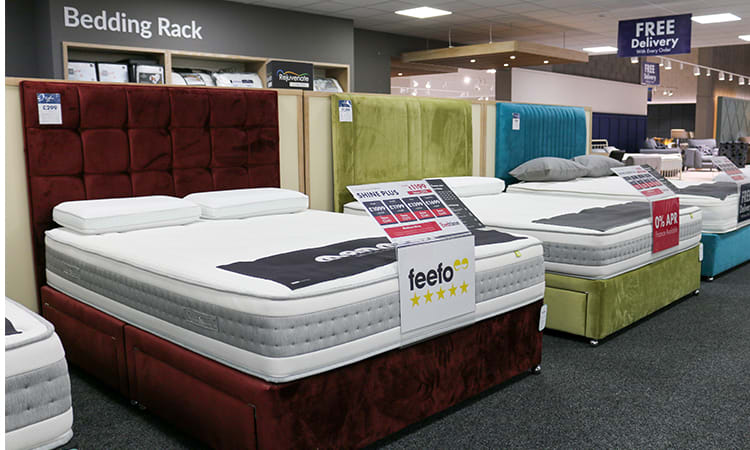 We look forward to seeing you soon at our very first Bedtime Store. To find out more details about the products we stock,
our location in Coleraine as well as our opening hours please CLICK HERE