Bedtime.co.uk offers tips and tricks on how to stay cool while you sleep during the mini heatwave hitting Northern Ireland.
With record breaking temperatures across Northern Ireland (we see you Ballywaticock!), the mini heatwave that is currently ongoing is fantastic for getting out and about, sunbathing and adventuring. However, at night time it is a different story. The evenings are proving just as hot as the daytime and this could disturb your sleep making you more tired and lethargic during the daytime.
So here at Bedtime we have put together a list of handy tips for staying cool during the warm evenings!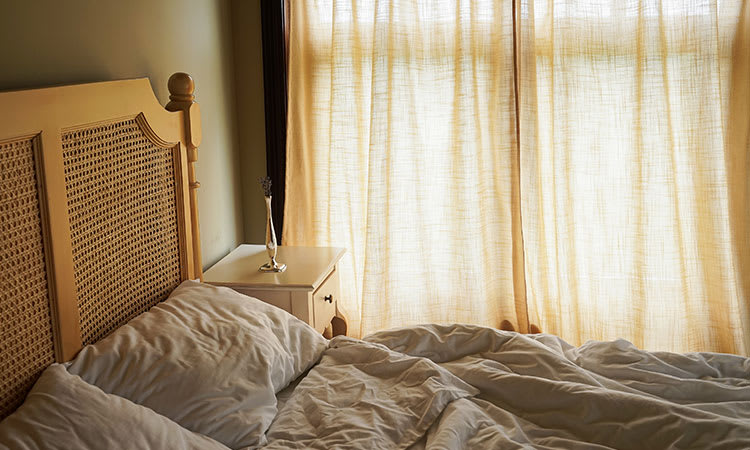 1. Draw the Curtains
Though you may love looking out at the sights, the night sky or maybe you prefer to be woken by the bright light of the sun, drawing the curtains and keeping the sunlight out of your bedroom helps it to stay cooler. Blackout curtains are very effective at keeping bedrooms cool in the summer! Draw the curtains first thing in the morning and don't open them until you go to bed.
2. Take a hot bath
In the same way that drinking a hot cup of tea when you are too warm will cool you down, taking a hot bath on a hot evening will do the same! A 2012 study by the University of Ottawa showed that a hot drink helps release sweat, which in turn cools your core temperature. Take a piping hot bath just before bed and your body temperature will decrease once you get out as it adapts to the cooler environment. A bath also promotes feelings of relaxation which may help you fall asleep more quickly.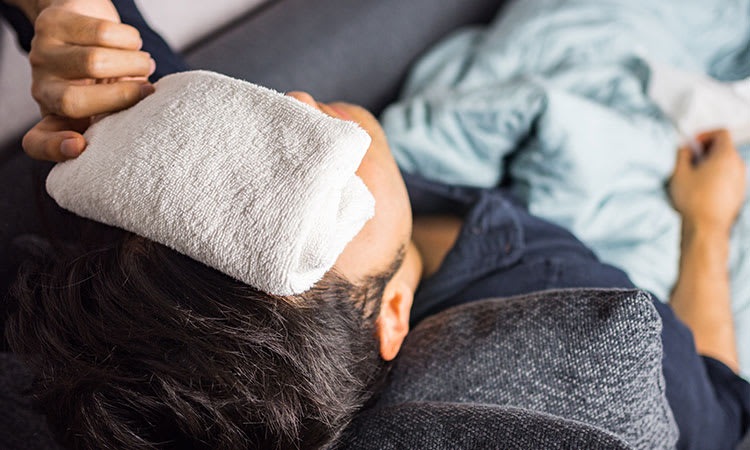 3. The perfect mattress and pillow
Your mattress can play a major role in your comfort and how you sleep during the night. Memory Foam mattresses or mattresses with thick foam will absorb your body heat and trap it which means that you will feel a lot warmer a lot quicker. For a cooler night's sleep you will be looking for a mattress that has cooling gels, ventilated latex and open coil systems which will allow the air to circulate throughout.
View some of our Open Sprung mattresses such as the Novara or Bergamo or some of our memory foam with cooling gels such as our Rejuvenate range.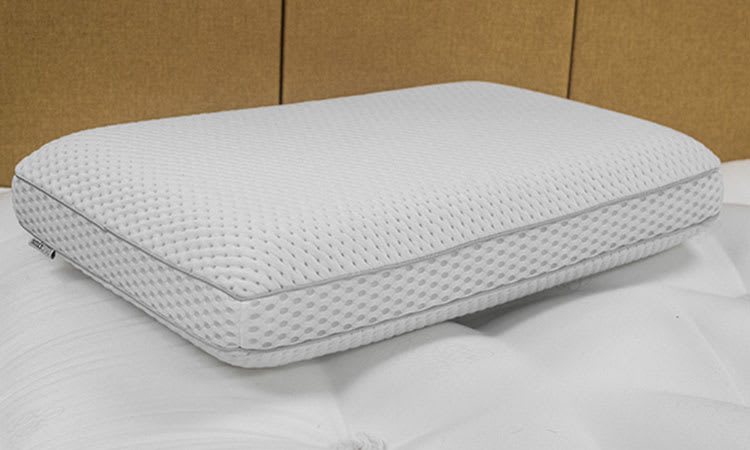 Cooling pillows can also be a great help in keeping you cool during those hot nights. Remember that feeling of turning your pillow over to the cold side, those were the days! Our Harmony pillow combines Memory Foam and advanced Cooling Gel to create more relaxed sleep experience that adapts to the natural contours of your head and neck. The 3D mesh fabric which lines the exterior keeps air-flow consistent offering a fresh and cool night's sleep.
For extra cooling, place your pillowcase or bed sheets in the freezer in the evening and take it out and put it on your pillow just before you get into bed.
4. Cotton and Linen is your friend
Some of the most breathable and cooling sheets and pillowcases are made from natural fibers such as cotton or linen, plant-based fabrics like rayon from bamboo have also proven that they provide a cooling sensation.
5. Ice Ice Baby
Keep ice water or a cool glass of water on your nightstand or an ice pack will also work a treat! These can provide a much needed and refreshing relief if the heat wakes you up in the middle of the night. You can also try soaking your feet in cold water to help cool your entire body down. There are pulse points on your feet and ankles which the water will cool down.
Remember to keep hydrated, protect your skin with sunscreen and enjoy the sunshine while it lasts.