The Ultimate Guide to Mattress Protectors at bedtime.co.uk
A mattress protector is something you never really consider when buying a bed. Your mind is so focused on the more important things, like your bedframe and of course your mattress. A mattress protector is your knight in shining armour, the must-have accessory and buddy for your new mattress. Here at Bedtime, we have put together the ultimate guide to mattress protectors, where we have answered all your frequently asked questions as well as giving our side on the mattress protector vs mattress topper debate!
Should I get a mattress protector?
Protection
Protecting your mattress from minor damage as well as being easily removed and washed, means that you will be consistently sleeping on a fresh surface!
Extend the Life of your mattress
We want our mattresses to last as long as possible and stay in the best condition possible. Having a mattress protector means that you extend the life of your mattress, protecting it from liquid damage (anyone else spill their cup of tea trying to drink it in bed?) or any other stains. With an absorbent layer, any fluid or spills are immediately caught, preventing them from seeping through to your wonderful mattress.
Combating Allergens
Did you know? Your body also releases moisture while you sleep!
Not only do mattress protectors protect from spillages but they are also very effective at combating allergens! This could be things such as dust mites or animal dander! The mattress protector creates a barrier between the mattress and the allergens meaning they aren't embedded. Removing and washing the protector regularly helps to maintain a clean and allergen-free sleep!
Some mattress protectors even have another added layer of padding which provides more cushioning which will make that bed even harder to get out of in the mornings.
Visit TheHealthy.com for more interesting facts on what happens to your skin while you sleep!
Bedtime Mattress Protectors
At Bedtime we have two different Mattress Protectors that you can add to your cart to complete your order: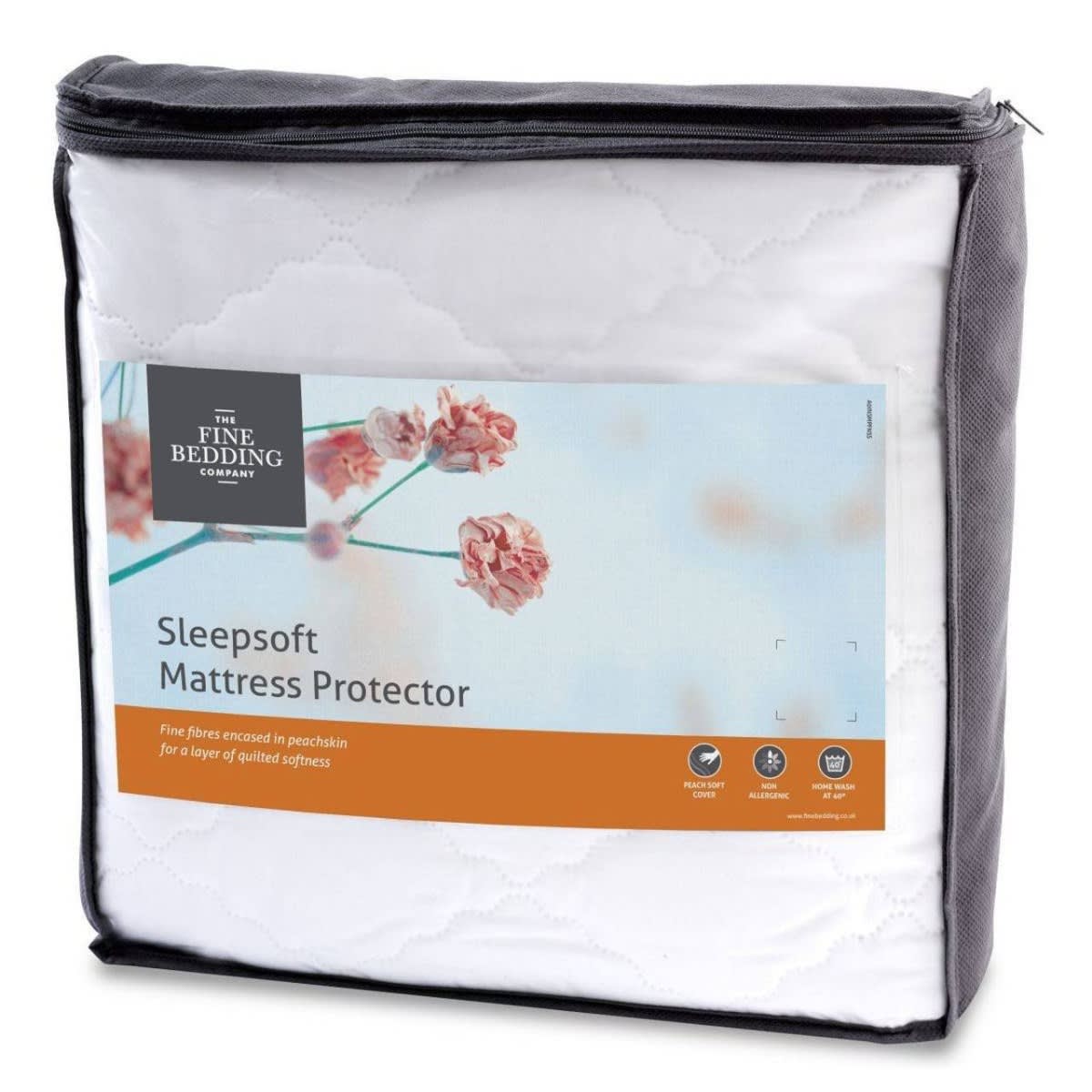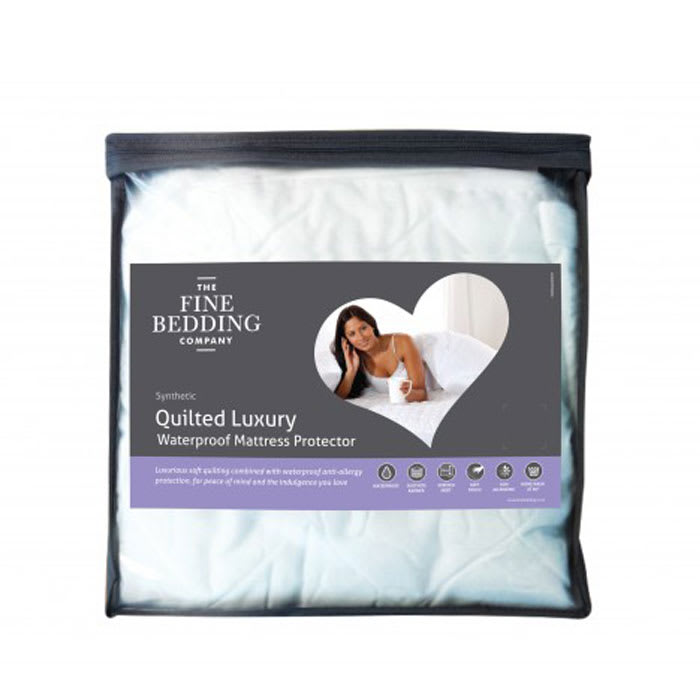 https://bedtime.co.uk/sleepsoft-mattress-protector
https://bedtime.co.uk/quilted-luxury-waterproof-mattress-protector
Mattress Protectors vs Mattress Toppers

Did you think they were the same thing too? It's easy to think that there is no difference between the two. Both are put on top of your mattress, and both are said to improve the quality of your mattress, so why do they have different names?
The difference is that a Mattress Protector PROTECTS your mattress. It stops dirt, moisture, protects against spillages and decreases the amount of dust that can gather on your mattress. A Mattress topper however INCREASES THE COMFORT of your mattress. Placing a mattress topper on your mattress can increase the quality or comfort of an old or worn-out mattress. These are usually filled with feathers, memory foam or other synthetic alternatives.
So there is a difference between the two! How do you know whether it is a mattress protector or a mattress topper it is that you need?
When should I get a Mattress Protector?
Ideally, everyone should have a mattress protector.
Mattresses can sometimes be quite expensive purchases, so you want to make sure that the life span is long and that the quality lasts. With a mattress protector, it means that your mattress is kept clean and hygienic as well as combating allergens and helping you get a proper night sleep. Most mattress protectors are easy to clean and don't affect the quality of your sleep. You should be able to put them in a tumble drying (on a cooler setting) but always make sure to check the label in case of special instructions.
You can also wash your mattress protector with your bedding (around once a week) just make sure it is fully dry before putting it back on your bed.
When should I get a Mattress Topper?
Mattress Toppers are more of a short term solution for an uncomfortable mattress. It may smooth out any lumps and bumps caused by springs or wear and tear, but it's unlikely to offer support for any sags in the mattress. It can also cause some issues with heat entrapment, which could make your bed uncomfortably warm and affect your quality of sleep. If your bed is genuinely uncomfortable and a mattress topper is not improving the quality, it may be time to look for a new mattress! (You can view a range of our mattresses here)
If you have both a Mattress Protector and Topper, just remember that the topper has to go down first on top of the mattress and then the protector covers both the mattress and the topper. Finish off with your bed sheet over everything so that all of the mattress is protected.
Hopefully, our guide has helped you decide on whether or not you need a Mattress Protector or Mattress Topper.
Your mattress deserves the best protection possible!
If you have any further questions or would like to get in touch with one of Bedtime's experts, contact us today and we will be happy to help!